WORKSHOP PARTICIPANTS
Welcome to

Let's Talk Finance
Welcome to the support page for the Let's Talk Finance workshop. This webpage has resources that support the workbook that likely brought you here.
Quick links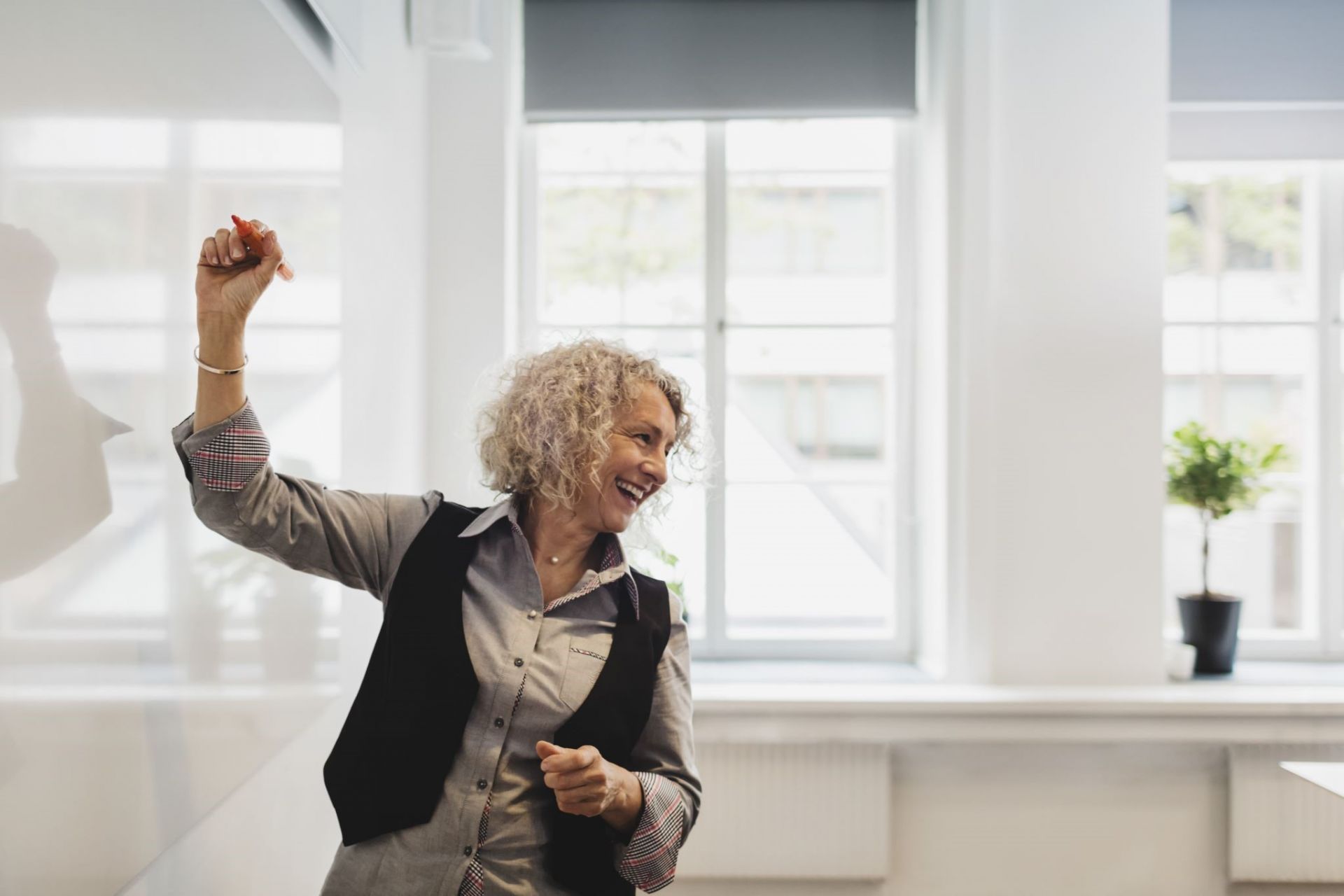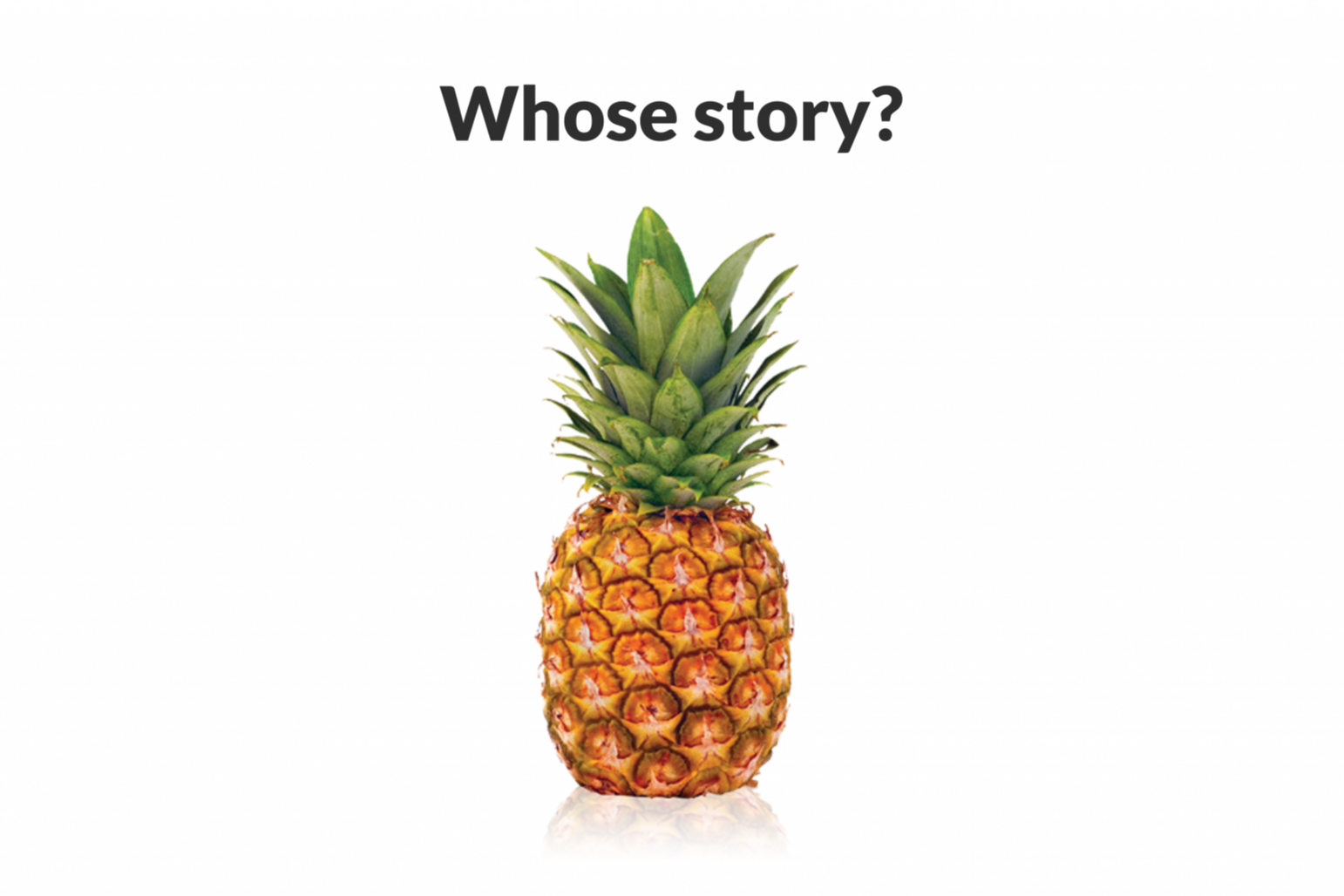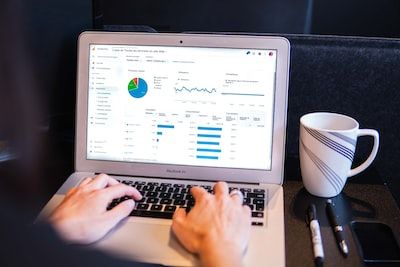 Transactions and reporting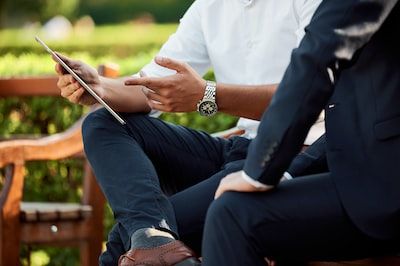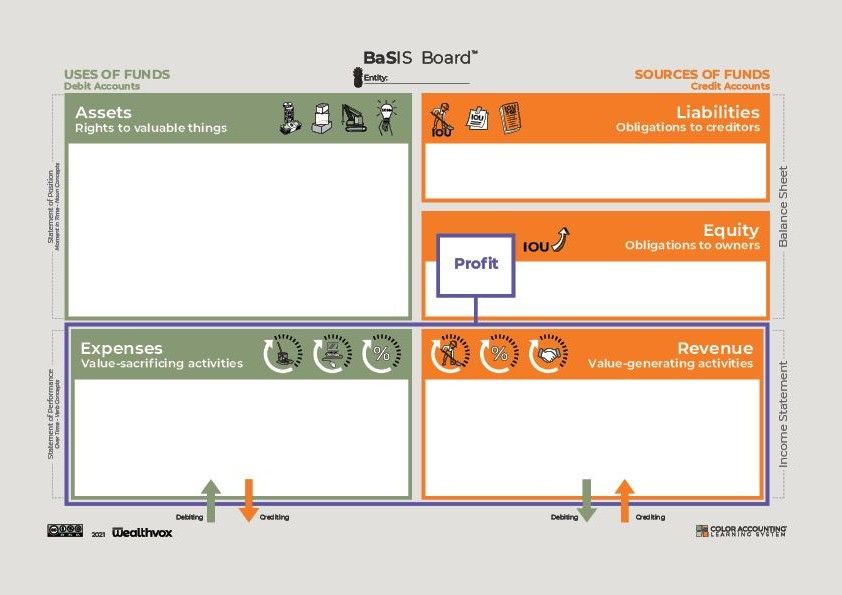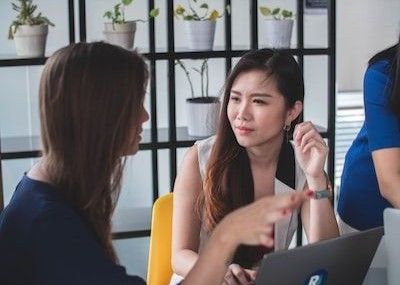 Your journey to
business performance

Pillars of the Wealthvox Business Performance Solution Suite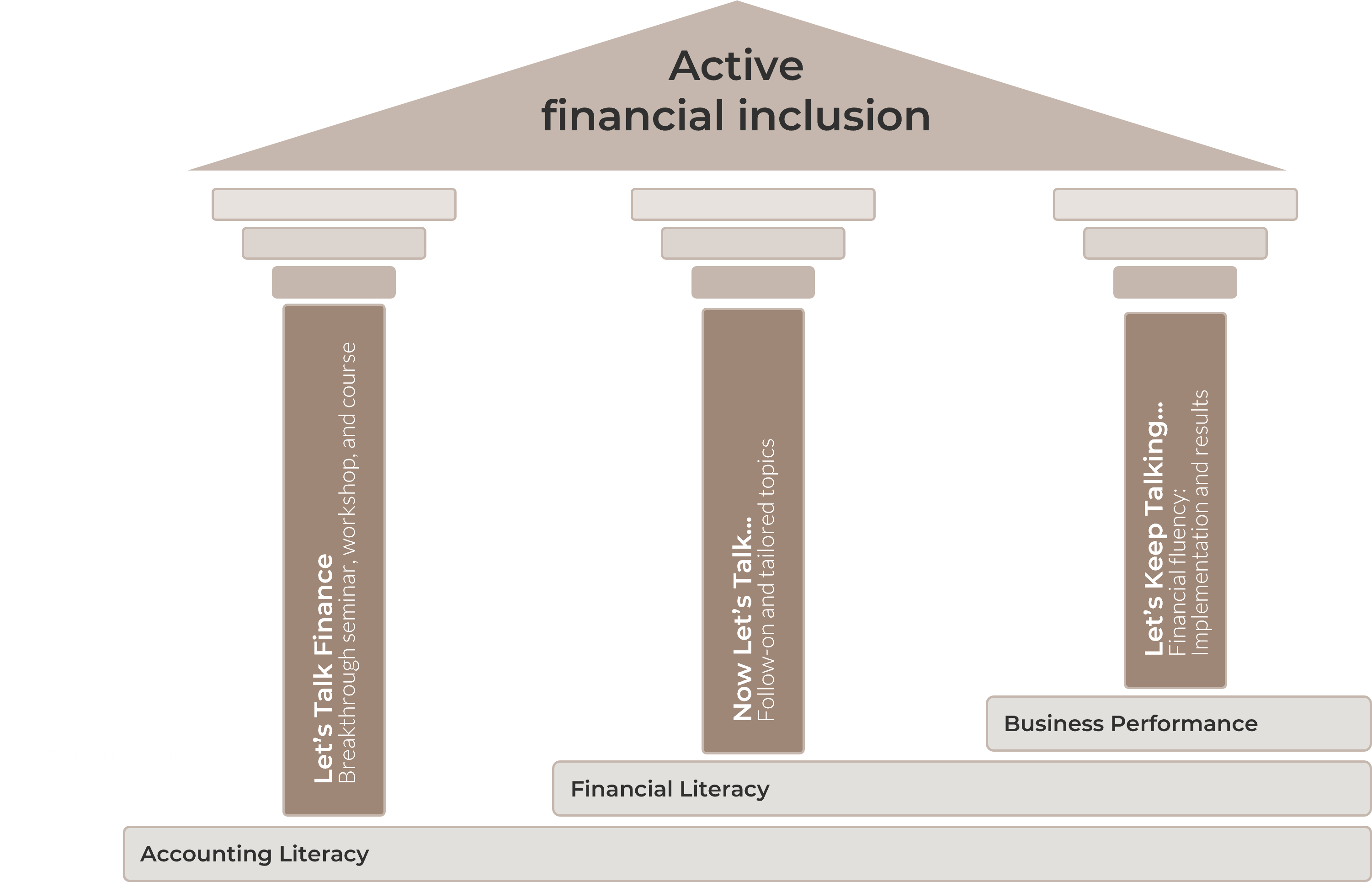 PILLAR 1 - LET'S TALK FINANCE
Accounting Literacy
Let's Talk Finance teaches you how to tell a business's story by reading its balance sheet and income statement, and understand how a business generates value. It forms the foundation for deeper financial analysis which is covered in the Now Let's Talk… follow-on modules.

PILLAR 2 - NOW LET'S TALK...
Financial Literacy
Now Let's Talk… programs build on the accounting literacy foundation that you've created. You'll learn how to apply your literacy to the financial aspects of your work, business, and life that are important to you.
PILLAR 3 - LET'S KEEP TALKING...
Business Performance
Let's Keep Talking… is the ongoing support program that has you achieve your career and personal goals. It provides you with accountability support and guides you as you use your new skills and take the actions to realize your declared financial future.
Quick reminders of the key concepts in Color Accounting and the Let's Talk Finance workbook.
Transactions and reporting
Workbook

solutions
Solutions to key activities.
Telling a business story
Workbook

solutions
Solutions to key activities.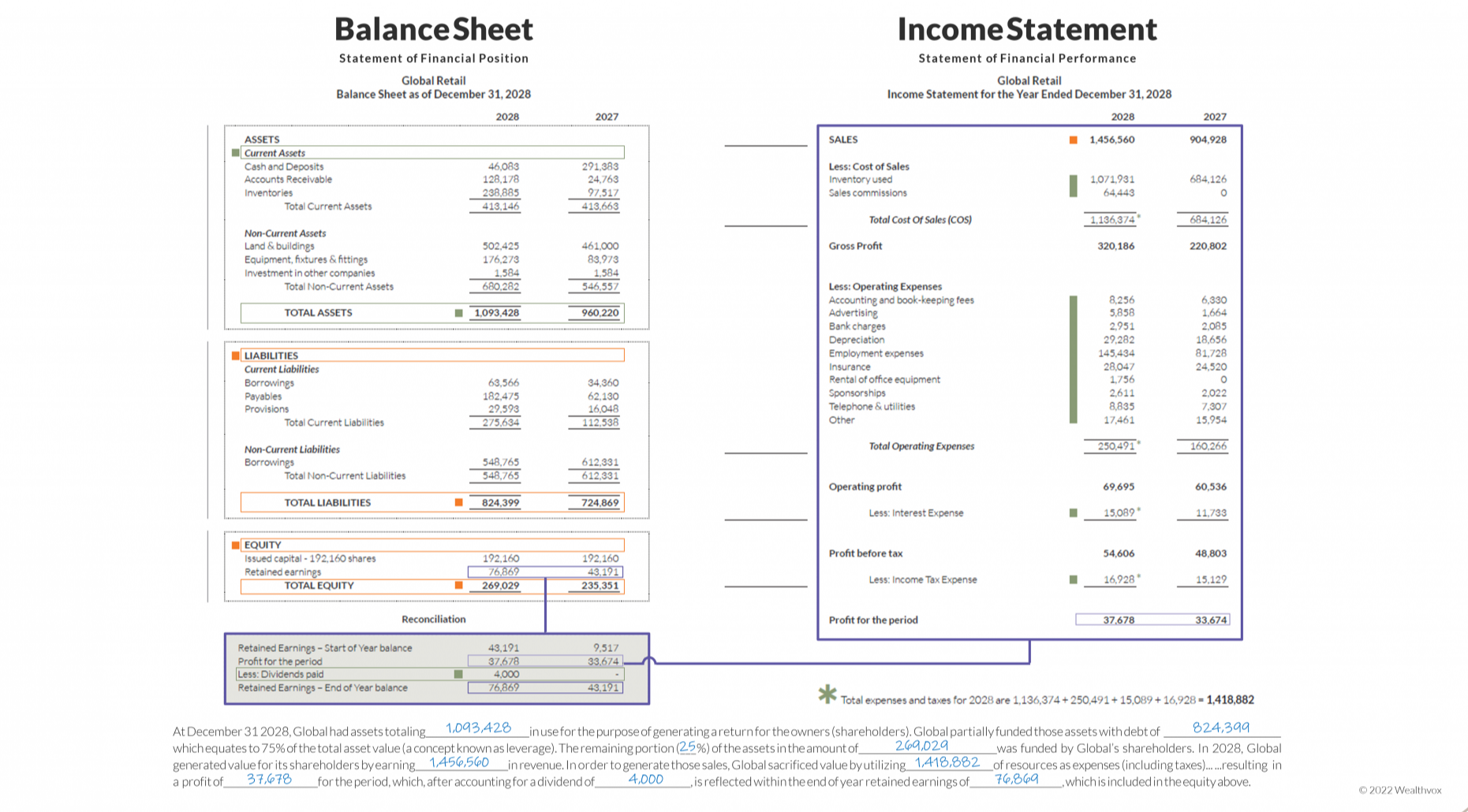 Back to top
BaSIS Board
You can download and print a BaSIS Board page to use during the workshop and after.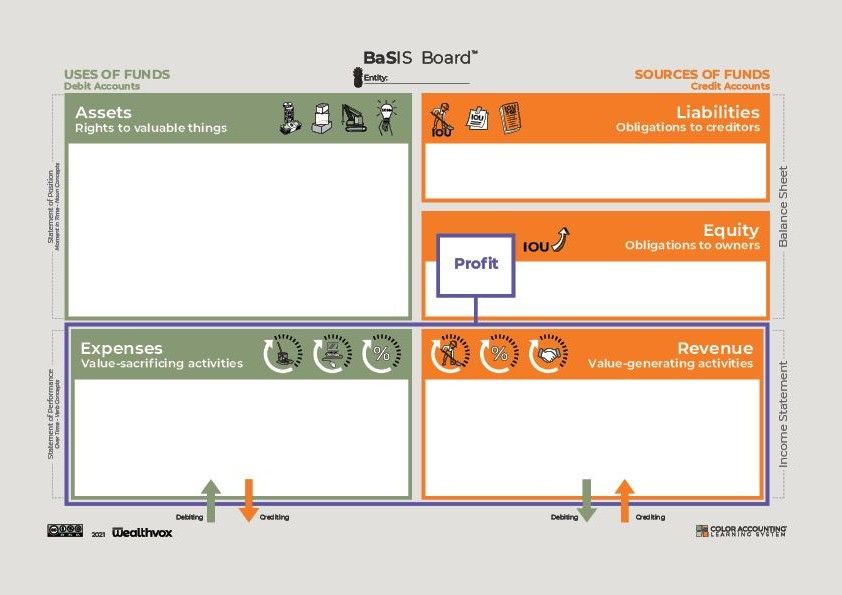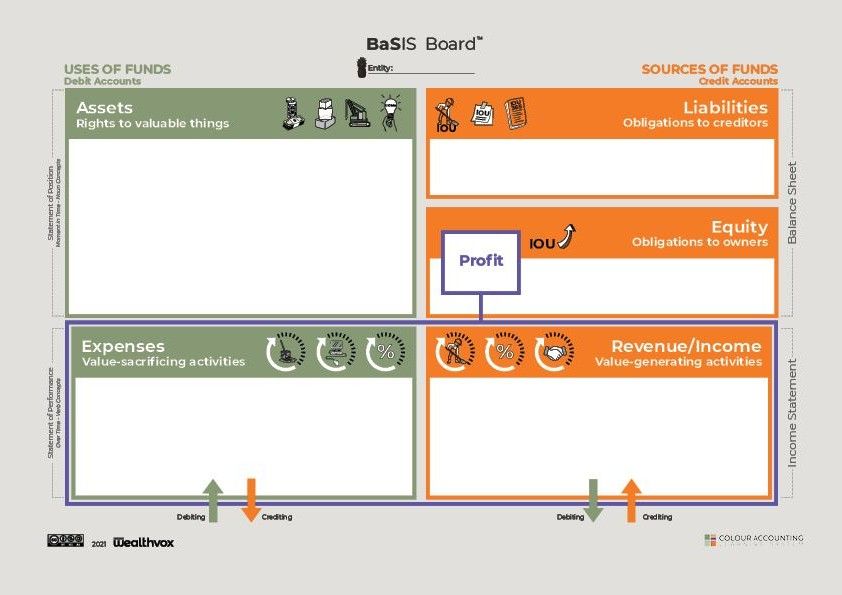 Back to top
Did you enjoy the Let's Talk Finance workshop?
Subscribe to our newsletter now!
Get weekly updates on live streams, news and more right in your mailbox.